[TANLINES] OFF TO THE BEACH: SEXY SUMMER TRENDS
beach more - worry less!
Yay! Der Sommer zeigt sich heuer von seiner besten Seite & somit ist die Urlaubssaison auch offiziell eröffnet. Bei Denis & mir sind diesen Sommer gleich mehrere Urlaube geplant - Reiseziel #1 Greece. Wir können diesen Lovetrip kaum mehr erwarten, soviele tolle Dinge haben wir dort geplant, ach daydreamin'. Für den perfekten Sommerurlaub muss natürlich auch das perfekte Beachoutfit eingepackt werden - ein paar meiner absoluten Faves habe ich euch heute rasgesucht - vl. findet ihr diese Teile genauso fancy wie ich. Mein Warenkorb ist auf jeden Fall bis oben hin mit Beach-Essentials voll. #oops
Diesen Sommer wird es heiß und bunt.
Heuer absolut im Trend - statement pieces. Egal ob bei Bikinis, Slippers oder sonstigen Beach Accessoires. 2018 gilt - auffallen! Gerade bei der Bademode gilt, je bunter desto besser. Klar kann auch ein rein schwarzer Bikini oder Swimsuit ziemlich sexy & elegant wirken, doch auch Knallfarben sind hip & sehen zu gebräunter Haut wunderschön aus. Auch neue Formen & ausgefallene Schnitte dominieren ganz klar.
summer <3
hair gets lighter. skin gets darker. water gets warmer. drinks get colder.
music gets louder. nights get longer. life gets better. amen
Trend #1 Schnürung
Dieser Trend zieht garantiert die Blicke auf sich. Doch Vorsicht: zu enge Schnürungen pressen die Haut hervor! Darum sollte man die Modelle immer zuerst probieren und vielleicht eine Nummer größer kaufen, damit es sich später auf keinen Fall als Fehlkauf herausstellt.
Trend #2 Volants
Romantische, verspielte Formen wie Volants - ohne die geht's heuer absolut NICHT! Die Rüschen bringen sowohl auf Ober- und Unterteil Bewegung und verleihen schlichten Modellen etwas Besonderes.
Trend #3 Cut outs
Wer denkt im Sommer wird onehin schon genug Haut gezeigt, der irrt sich - denn heuer sehen wir sie überall, die Cut Outs. Bikinis oder Badeanzüge mit raffinierten Cut Outs sind ein totaler Blickfang. Vor allem bei Badeanzügen sind Cut Out Elemente sehr beliebt. Dadurch können gewisse Körperstellen betont und in Szene gesetzt werden. Seitliche Cut Outs fokussieren beispielsweise die Taille und zaubern somit eine tolle Sommerfigur.
Trend #4 Asymmetrie
Hallo Extravaganz! Mit asymmetrischen Bikinis wird im Sommer Abwechslung ins Freibad gebracht. Die Stars - unter anderem Model Romee Strijd - tragen schon jetzt One-Shoulder-Oberteile, die nur auf einer Seite einen Träger haben. Damit es optisch nicht zu überladen wirkt, sollte auf extreme Muster verzichtet werden. Einfarbige Kombis wirken hier am schönsten!
Shoes, ready for summer.
1. Hunter Slippers | 2. Tommy Hilfiger Slippers | 3. Sandalette mit Bommel
Bikinirini
1. Tommy Hilfiger Top | 2. Bikini Hose | 3. Volant Bra
1. Tommy Hilfiger Top | 2. Paisley Print Shorts | 3. Pink Bikini
1. Tommy Hilfiger Swimsuit | 2. Badeanzug mit Ornamenten | 3. Classic Black Swimsuit
1. Leo Print Shorts | 2. Pink Bra | 3. Calvin Klein Bikinitop
Beachwear.
1. Off Shoulder Top | 2. Kleid mit Raffung | 3. Leo Print Rock
Beach accessories
1. Calvin Klein Cap | 2. Joop Backpack | 3. Marccain Haarband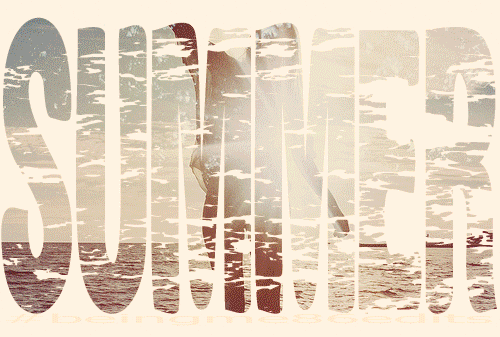 . . & now - happy shopping beautiful humans out there!
Let's go to the beach, naked.
. . or maybe with some of those fancy pieces. Hier gibt's noch viele mehr!
xx, Jenny
#Bikini #Swimsuit #Swimwear #Badeanzug #Beach #Beachwear #Strand #Outfit #Hot #Summer #Look #Summerlook #CalvinKlein #Hilfiger